Fun Indoor Ride to Support BCRT!
---
Saturday, October 17, 2015 from 4-5 pm
Please join us on Saturday, October 17 for an exciting and energetic indoor charity ride at CycleBar in Wellesley. This ride will benefit the Bay Colony Rail Trail Association (BCRTA). Continued funding is needed for the installation of signs, fencing, kiosks, benches and road crossing improvements for the Needham corridor and 100% of funds raised will go towards making these improvements.
CycleBar Wellesley is the Boston area's original indoor cycling studio. Since 2005, CycleBar has been providing an array of spinning classes in their state of the art studio. Bill Pryor, co-founder of CycleBar and an abutter of the trail, will be our instructor. After the class, we will have refreshments and hear the latest news on the trail construction.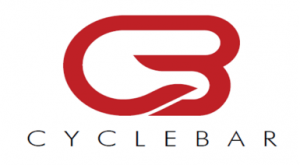 We are asking for a minimum donation of $20 from each rider. Donations can be made through the link at the top and bottom of this page, or at CycleBar on the day of the ride. For more information on the event, please contact Andrew Pittman. All riders will need to sign a release of waiver at this page on the Cyclebar site prior to the ride.
If you'd like to support the BCRTA but will be unable to attend the event, you may use the BCRTA website to do so. We appreciate your support!
We hope to see you Saturday, October 17 at 4 pm!