admin's blog
---
At long last the trail in Needham has arrived, and plans are underway to celebrate the milestone!
Please join us on Sunday May 1st, from 2:00 - 4:00 on the trail between Charles River Street and Fisher Street, where just after 2:00 we will hold a short ceremony and formal ribbon cutting to mark the occasion.
There will also be some food and refreshments and a booth with information about the trail. And as a special bonus, the Needham High School Rail Trail Club will host a scavenger hunt for kids under 10.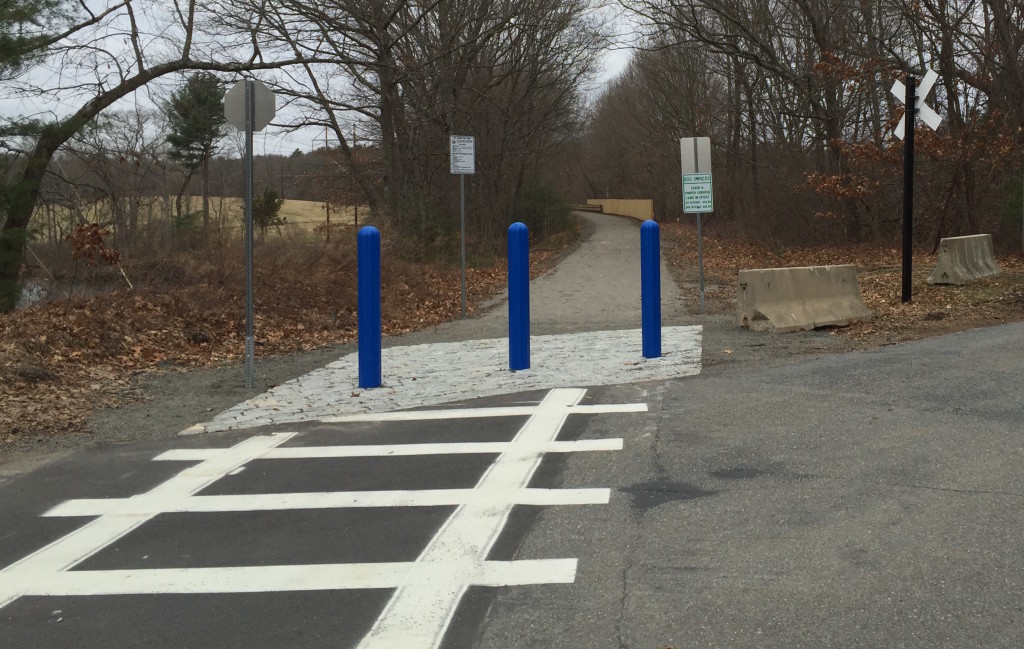 Saturday, October 17, 2015 from 4-5 pm
Please join us on Saturday, October 17 for an exciting and energetic indoor charity ride at CycleBar in Wellesley. This ride will benefit the Bay Colony Rail Trail Association (BCRTA). Continued funding is needed for the installation of signs, fencing, kiosks, benches and road crossing improvements for the Needham corridor and 100% of funds raised will go towards making these improvements.
We're delighted to announce that Needham Bank has offered another generous gift, along with a challenge, to support the BCRT.
Needham Bank was among the first donors to step up and support the BCRTA in a major way when we first started our adventure.
Because the bank is our local community bank - their folks work here and live here - they can see that a safe and beautiful rail trail would be a wonderful asset for all of us who live in the area.
To help us to push ahead with the trail, Needham Bank has extended a challenge that kicks off on January 2, 2013: